Hurricane Matthew devastated all of the Caribbean portion of Haiti. The areas that we have helped and ministered in for over 30 years was almost totally destroyed.
Le Ceye, La Val, Jeremie received the brunt of Hurricane Matthew.
Our Goal is to help repair as many homes as financially able and to furnish the food necessary to feed until all supply is finished.
Your Help in Funding this effort is vitally needed... Please consider Helping Us Help Haiti.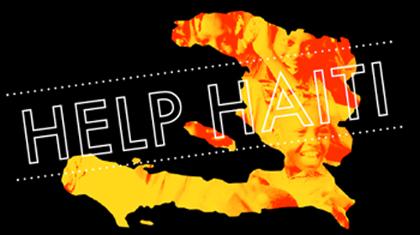 Link below is to a ... Go Fund Me... page for Haiti Hurricane Relief 2017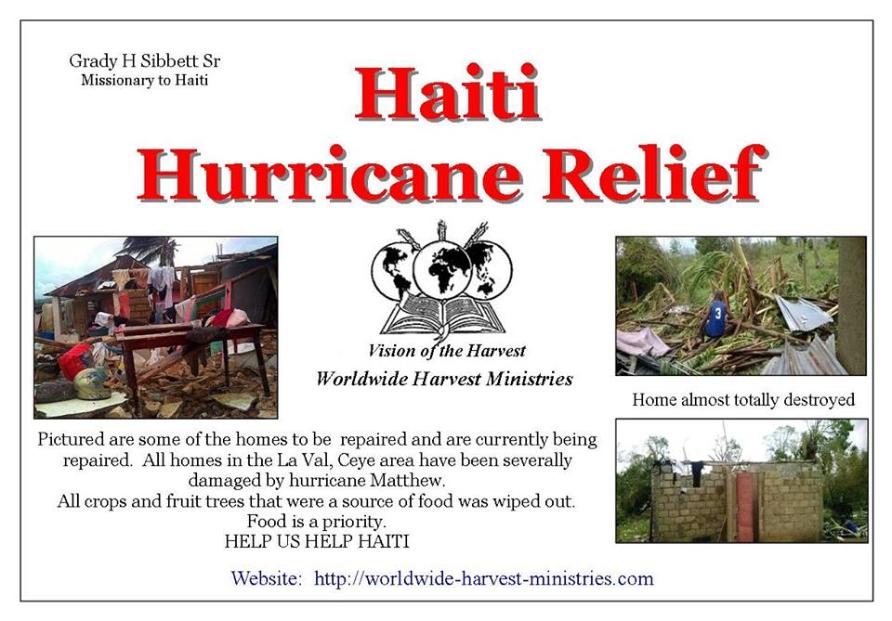 The Trip Planned for January 2017 was cancelled due to illness in my family...
A new date is planned for the Month of May 2017
Please consider Helping Us Help Haiti by donating the best you can.
Thanks, Grady