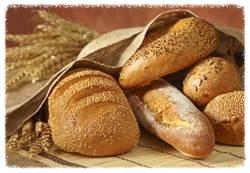 BREAD HOUSE MINISTRY
PFCOG for the last 25 years has provided, through its Bread House Ministry . . . . . food, clothing, furniture, and other things that were detrimental for the survival of those in need. The Bread House Ministry gives us a great opportunity to reach out with love and live the Gospel. Being the 'salt of the earth' evangelizing the lost.
"The Ministry with a Heart"
This ministry is about reaching out to those that are homeless, destitute, orjust plain down and out. To the ones that find making ends meet, is impossible. Never enough to finish out the month. Seniors, whose medications cost them more than they could afford and find there was no money left for food. Single parents that can't make ends meet. We all know that bad things do happen to good people. Jesus told us that when we see someone in need and have the ability to help and don't, we will answer for t. "What we do unto the least of these, then it is as if we are doing it unto Him".
FEEDING ON LOCATION
Every 2nd. and 4th. Saturdays of each month the Bread House Team is on site from 12 til 4.
A complete hot meal is prepared and served by the team.
They wash the dirty clothes of the folks that need them washed.
The Clothes closet is opened for anyone that desires a new change of clothes.
The opportunity to take a shower is available by appointment.
Personal hygiene items are distributed.
When available, food items are distributed to those that need them.
FOOD DISTRIBUTION
Food is available for those that call into the Church Office for food assistance.
The Food Distribution Team makes an appointment with the caller and provides them with a generous box of groceries.
Everyone is given a variety of can goods and dry goods, such as rice, beans, sugar, mac and cheese, cereal, breads, cake and or cookies etc. Variety meats. Eggs and milk when available.
We average 75 to 80 families per month and the number increases monthly. This averages approximately 380 individuals.
Expanding our Efforts
We are examining other ways that this ministry will be more effective and beneficial in winning the lost.
Don't forget to pray for this ministry.
DONATIONS ACCEPTED
Money, cash.
Furniture, clothing, appliances, dishes, utensils, etc.
Cars, boats, trailers, real estate etc.
We can use all donations either to distribute or sell and put into this ministry.
For the last 2 years, we have had a vision for a new Bread House Facility to operate out of.
Knowing that nothing is impossible when God is in the arrangements.
Feeding and Clothing
Team Leaders
Tom & Faye Schmittou
(Fayetteville Community Church Partners)
And a Team of Volunteers
Food Distribution
Grady Sibbett Sr.