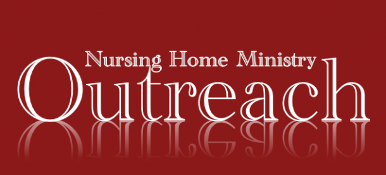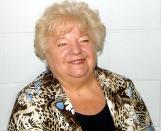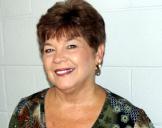 Elaine Frazier, Team Leader


"Cast me not off in the time
of old age; forsake me not
when my strength faileth."
Psalm 71:9
Reflecting back on your life, it seems like yesterday that you were just a kid,
looking forward to the day that you would get your drivers license. Now, that you have reflected back .... you are happy with what you have accomplished in life. You finished school....maybe college......you got married....and you may have had a successful career.... you parented your children the best you knew how..... now the empty nest syndrome ....then the grandchildren came and you really enjoyed the times they came over....
You have really loved life and the joys it brings.
What's next?
You hadn't planned on becoming a senior citizen so fast. But that is what has happened. You are alone now. Your mate passed away awhile back.
Now sickness has come on you suddenly and unexpectedly. You find yourself in a nursing home. Each day, you look forward to a visit from family or just someone that hasn't forgotten you. Someone that will make you feel like you are a person that is still loved and appreciated.
PFCOG's Nursing Home Ministry has been sent forth to fulfill this commission.
"When I was sick, you visited me."
This ministry visits PFCOG'S Members that are in nursing homes and all others made known to them. If you know of someone in your family that needs a visit, please let this Team know.
To become part of the Nursing Home Ministry,
please contact: Ruby Smith or Elaine Frazier.